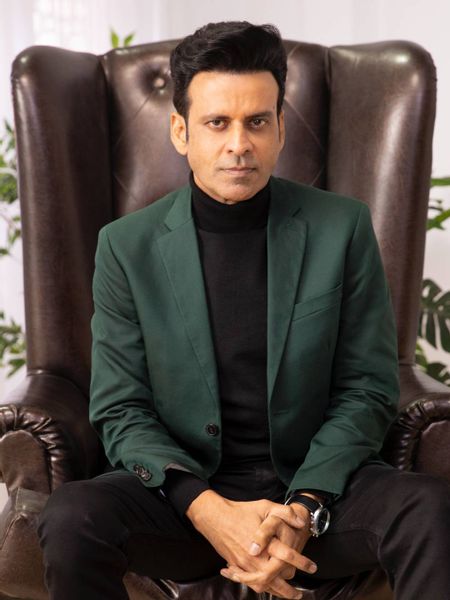 Manoj Bajpayee
Teaches Acting
75000

Access all lessons

Onetime payment

Get Lifetime access

Watch on any device
Get a certificate after completion
---
Course Description
25 Lessons | 2 hrs 44 mins
Learn the art of acting by the man himself- Manoj Bajpayee.He is the man behind many iconic roles in cult classics like Gangs Of Wasseypur, Family Man, Satya, etc. In this unluclass, Manoj teaches you how to crack auditions, break down the script, catch dialects, improvise and perform, all while successfully dealing with criticism.
---
Engage with our community
With Unlu, you can choose your own learning path & follow the creative process which was followed by world-class leaders. As you explore & grow with our community, you can start experiential learning by meeting fellow creators, participating in day-to-day contests, & clarify ideas through 1:1 conversations.
Unlu is the place where writers, actors, singers, creators, and content investors connect. When you join Unlu, you'll be part of this growing community of the world's top creators which will help you accelerate your path forward.
Our unluclass & workshops are designed to help you move forward as you keep engaging. If you engage with your cohort regularly, participate in learning and action sessions, and make an effort to connect with people 1:1, the value of your experience will compound exponentially.
Lesson 1: What is acting? (Free Video)
In this lesson Manoj Bajpayee talks about the essence of acting and what it mean to be an actor.
Know more about Manoj Bajpayee
No list has ever been made citing the best method actors in Hindi cinema without Manoj Bajpayee. A self-made man hailing from the poverty-ridden streets of Bihar, Bajpayee scaled the heights of success with pure grit and determination. Today, he has carved his name onto the walls of the Indian cinema in bold capitalized letters. Directors all over the country who have worked with him claim he is a force to be reckoned with. All across the film industry, he is known for his undeniable talent, humility and good-naturedness. His inspired acting has nailed role after role, giving us some unforgettable characters along the way. His acting style is quite like the sand; it takes shape of any jar it is chosen to keep. He braved through the nepotistic winds of the Bollywood industry with admirable mettle. His dynamism is rumoured to be one of the best on the horizon today. Journalists across the nation credit his fame to the "earthiness" and "authenticity" that he brings to the characters he plays; a corollary of his persistence. If you wish to know more about the legendary method actor that is Manoj Bajpayee, continue reading his biography.
1. Lifestyle
Bajpayee is known to be an incredibly versatile actor in the film industry. He magically brings to life any character he is assigned. His potent acting abilities have rung by rung elevated him to the floor of success. Bajpayee lives with his wife since 2006, Shabana Raza and their 10-year-old daughter in Mumbai, the capital of the Bollywood industry. They share a cute little domestic life in their dreamy home in Mumbai. He once revealed in an interview that he is a family man. That he likes to go grocery shopping with his family. All of this points toward how simple of a man Bajpayee is. He is known to be a simple man, relishing the simple pleasures of life. His recently released series The Family Man has again catapulted him into the public eye. Bajpayee also finished working on a film called Despatch in February 2022. He is currently working on a new film by the name of Gulmohar, alongside Sharmila Tagore and Suraj Sharma, two very great actors.
Explore more classes
You may also be interested in some more classes Keep learning, because learning never stops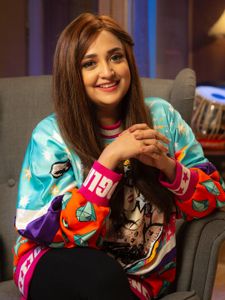 Monali Thakur
Monali Thakur Teaches Singing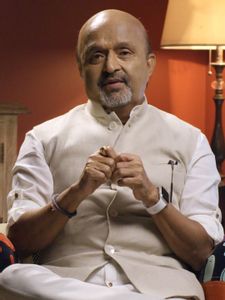 Sameer Anjaan
Sameer Anjaan Teaches Lyric Writing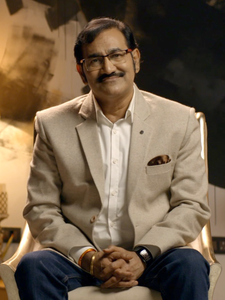 Sudesh Bhosale
Learn Voice Acting with Sudesh Bhosale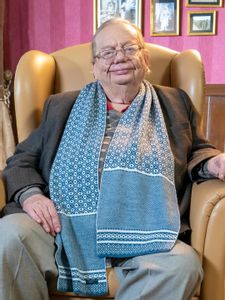 Ruskin Bond
Ruskin Bond Teaches Writing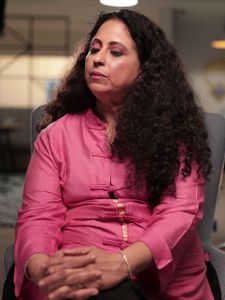 Anita Nair
Anita Nair Teaches Creative Writing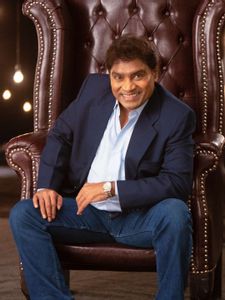 Johnny Lever
Learn comedy from Johnny Lever
Limited time offer, hurry up!
What you will get?
Onetime payment
Get Lifetime access
Access all lessons
Watch on any device
Certificate of completion