Certificate of completion
Learn stand-up comedy online from your favourite comedian online - Johny Lever!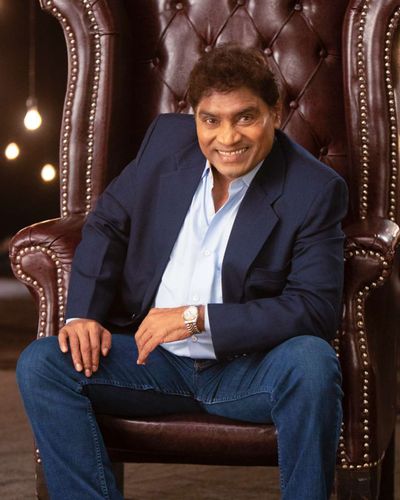 Have you always dreamt of learning from a big-leaguer but something always seemed to stand in your way? Well, it is time to snap out of that dream and bring it to life. Unluclass brings to you the ultimate course to master the art of comedy. If you have been on the quest for an online comedy class that caters to your every need, we believe you have landed in the right place. Johny Lever, one of the pioneering comedians of India is hosting this class. The blend of his undeniable talent and irresistible charisma has made him one of the star-studded comedians of our time. Beginners and seasoned comedians alike can benefit from this online comedy course. It serves as a one-stop solution for all the comedic training you may need. With just an uninterrupted internet connection and a smartphone, you can have Johny Lever on your screens. He encompasses all the modules that a comedian's repertoire must have. What's more? You can access these classes from the comfort and safety of your home. Learning comedy has never been easier. Under Johny Lever's guidance, you will learn all the tips, tricks, and lessons that he has amassed over the span of his career. His charisma and comedic timing have been perfected with practice. They say the best learning happens when it knocks shoulders with some fun. Lever promises to take you on an entertaining ride while also imparting all the valuable lessons that a budding comedian ought to have. Not just this, when you sign up for Unluclass, we offer you a chance to connect with like-minded people through joining our unlu community. You can showcase your work, brainstorm ideas with your fellow comedians and ask for help when your creative juices are not flowing. We also give out assignments each week that you can work on to hone your skills some more. If this is not a sweet deal, we do not know what is. So what are you waiting for? Join this stand up comedy course online with Johny Lever only on Unluclass. In no time, you will have climbed the rungs of success in your career. We strive to help you find your place in the sun and this class will help you accomplish that. Let Johny knock your socks off and teach you a bunch of stuff along the way. Are you ready?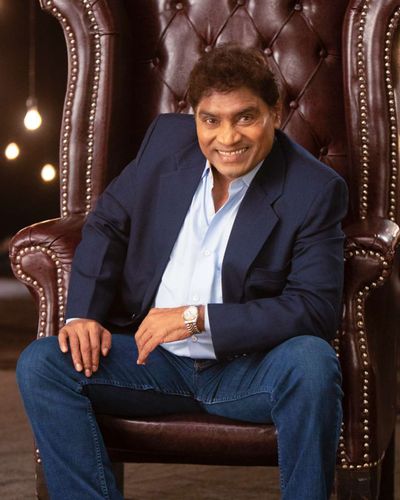 More about our instructor
A highly celebrated actor and comedian, Johny has collected many feathers in his cap during the course of his career. He came into business right when stand-up comedy dawned on the horizon as a viable career option in India. It is safe to say he is one of the first stand-up comedians who went big in India and carved out a career in comedy when it was still considered slightly unconventional. He has made it big solely on the basis of his talent. A young adult who started out by mimicking Bollywood stars and dancing to their numbers, Johny did not have an easy start to his career. But he never let it get in the way of his big dreams. Finally, when his talent was discovered while he was working with Sunil Dutt, he got his first big break with the movie Tum Par Hum Qurban. To date, he has acted in over 350 movies as a supporting actor or a comedian. Some of his greatest works include Baadshah, Baazigar, Joru ka Ghulam, Phir Bhi Dil Hain Hindustani, etc. Apart from Bollywood, his career also extends to a few special appearances in Telugu movies. His performances have been hypnotising the audiences ever since. His onstage comedic delivery and facial expressions continue to inspire several people to take up comedy. His effortless flair and fun-loving personality translate into a seamless performance that never ceases to make people laugh until they are in splits. Alongside movies, he has also given plenty of live performances, the most memorable of which is his impersonation of Michael Jackson at the Filmfare Awards in 1999. Talking about the awards he has bagged over the years, he was nominated 13 times under the category of 'Best Performance in a Comic Role' at the most prestigious, Filmfare Awards. Out of which, he has won 2 times for his roles in the films Deewana Mastana and Dulhe Raja. His accolades include a Zee Cine Award for his work in Love Ke Liye Kuch Bhi Karega and a Screen Award for his character in Raja Hindustani. Not only this, he has received countless nominations for his comedic roles in Bollywood movies as well as on television. It is not every day that you see such a refined artist grace the stage. He has really set the bar high for all the comedic artists who have appeared on the horizon of Bollywood ever since. You have seen his on-stage impact and delivery. Now you have the opportunity to learn all about what goes on behind the scenes and why the audience cannot seem to take their eyes off him when he starts performing. Join this stand up comedy course online by Johny Lever now! Never before has such an enticing offer been available. Cash in on this opportunity and let him get in your head and turn your wheels. You will emerge as a stronger, sharper and funnier comedian.
Why our users love unluclasses

Vishal
Amazing, Beautiful, Every aspect of a comedian should adapt has shown and well explained. ...
06/05/2021
Explore Other Categories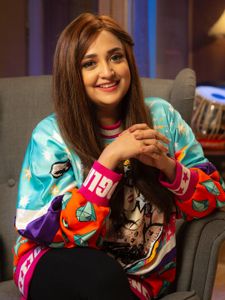 Learn Singing at Home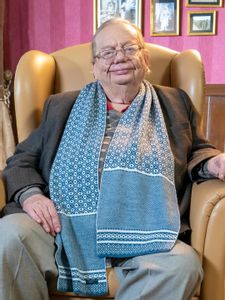 Learn Writing at Home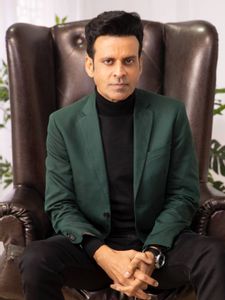 Learn Acting at Home