There are a lot of acting schools across the globe that aspiring actors attend. While these schools get you the exposure and experience you need to become an actor, it is not always necessary to go to a school in order to pursue your career in acting.
In the realm of filmmaking, acting is very essential. It is an essential part of creating a film and it giving life to a script. The audience engages with the actors on the large screen at a different level. They follow them. Becoming an actor is a dream that many people have. 
When you are new to acting, it may be somewhat intimidating to find out how you reach your ambition as an awarded actor when you have zero experience. Well having experience in acting when you want to become an actor is a bonus, you can still become an actor if you do not have any. 
Do you want to be an actor and have always dreamt of that as a career but have no experience in the field of acting? Fear not. You can still become an actor with no acting experience. This article discusses steps on how to become an actor when you have no acting experience. 
How to become an actor with no acting experience? 
There is no actual apparent method to become a successful or renowned actor, but you may do a lot to create your own approach. These phases are often overlapped, or repeated as you increase your talents in acting. Here are some important measures to start as an actor.
#1. Give auditions 
The importance of giving auditions cannot be stressed upon. It is extremely crucial to get into the circle or network of acting. If you give auditions, a lot of casting directors will start to recognise you and if they like your work, they might even give you a good break you need to jumpstart your career in acting. 
Most local theatres usually look for performers. So if you are hungry and willing to work unpaid, try it, you will get the experience you need. 
Follow up with all the casting directors and be keep an eye out for all the casting calls. 
A lot of agencies take your introduction and call you in for an audition if you seem to fit a character, therefore, you must visit their office or studio and give your introduction in front of the camera. 
Giving auditions and doing gigs will build up your resume and make the path of acting a bump-free road.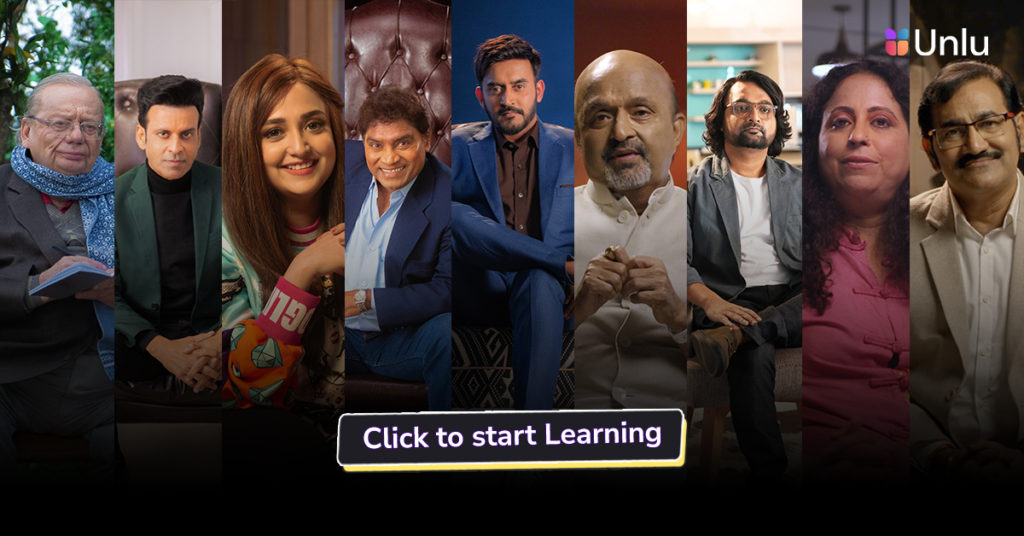 #2. Learn some skills 
What are the skills you need to possess to become a successful actor? Find out and ask yourself if you have those skills. If not, work on them. When you are an actor with no experience, some specific skills might give you the edge over your competition and help you get the job done. 
If you move to a large market, diversifying your capabilities will be extremely vital, so why not start building on these skills?  
Some of the skills you need to become an actor: 
Singing: There is a reason that the majority of theatre schools worldwide offer weekly lessons on singing. It is not only fantastic training for your voice but singing is regarded as a valuable ability in the world of acting. 
Dance: Like singing, dancing is a fundamental talent that most performers should have. Dance enhances flexibility, rhythm, stamina, and spatial awareness, all of this is required for a good performance. 
Martial arts: In addition to being fun and a helpful form of self-defence, martial arts, might help you get auditions. Many films demand a certain martial arts background, from Jiu-Jitsu to Muay Thai and Wing Chun. Strengthening, flexibility, and coordination are useful skills to acquire a good performance.
Apart from working on acquiring these new skills, do not forget to work on the skills you already possess. You never know what skill comes in handy for an audition. 
#3. Socialise 
While the world of acting is all glamourous and fancy, aspiring actors should never forget that it is a business too. You are selling a product and that product is you. To sell your product (i.e yourself) you must know how to market it. 
Successful marketing requires socialising. If you have contacts and connections, you will be able to make a career as an actor even if you have no acting experience. 
These tips can be useful for aspiring actors to network and socialise: 
Go to events that are attended by film producers, writers, and casting directors. 
Connect with people from the industry online. Social networking is such an efficient tool for connecting people in the industry. On Twitter, there are so many casting directors! Follow them, talk to them, keep up with what is going on around you.
Do not forget to follow up. 
Once you meet and bond with someone, reach out to them regularly — not only if something is needed. Get in touch with the publishers in the business and know whether individuals on the internet have gotten promotions, a film, or a prize or award. Come and congratulate people for their victories!

Unluclass suggestion: OTT Platforms: A new avenue for budding actors.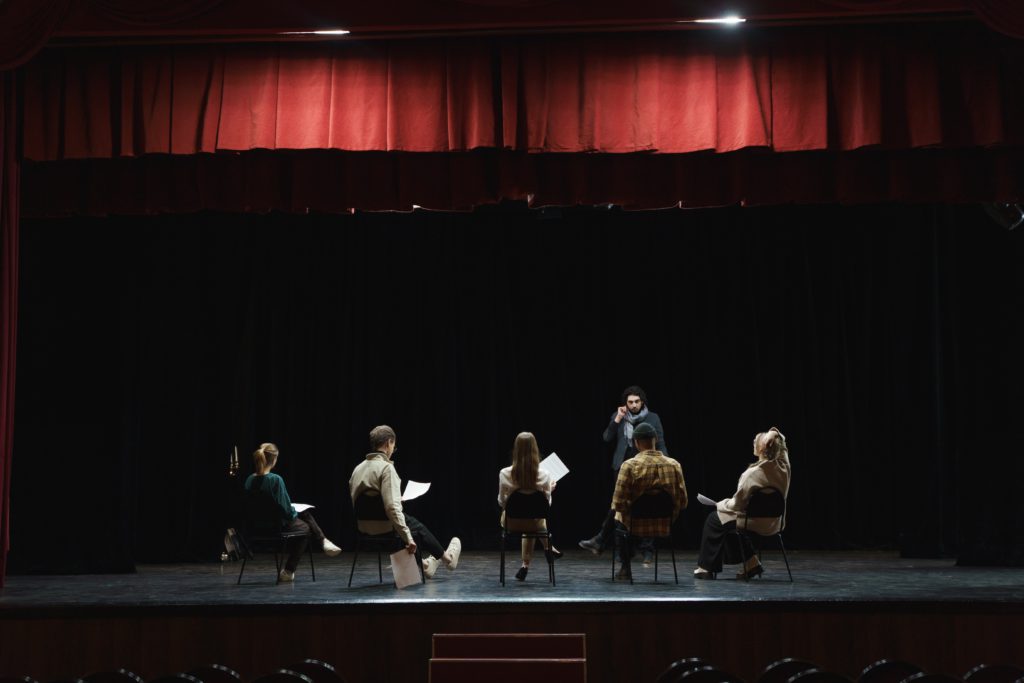 #4. Do not let rejection affect you
You must have heard the saying, "Rejections are a part of life". As an aspiring actor, rejection is something you are bound to face quite frequently. Do not let it get to your heart. You may just fail your audition because you have black hair and the producers prefer brown hair, you are taller than they want or you did not find that your accent was appropriate – anything you do not control. 
By performing, the rejection may quite simply be that you were not the physical type the manufactures wanted, while you were brilliant in what you did.
No matter how often you have confronted rejection, never stop trying. Do not give up. 
Utilise the motivation in your next audition to perform better.
Do not hold back because you are afraid of rejection.


#5 Get to know all about the film industry 
The film, TV, and entertainment business need to be understood. It is vital to understand the complexities of the business, who influences you, who is a power player, and who will enable you to create an active career. You would have the confidence and understanding to read guidelines for marketing, talent agencies, corporations, managers, and filmmakers.
To discover how to become a better actor, read literature about acting methods.
It is also important to rehearse well-known monologues.
You cannot count on reading books alone, though. You have to study and apply what you have learned. Then attempt to practice as a local actor, take acting courses or talk to a school of theatre.
To become an actor without experience, you must learn how to become an actor by yourself using education, practice, and tools. 
#6. Be patient 
Be patient. It is essential because at the beginning you will not notice any achievements. It is not impossible to learn how to be an actor with no acting experience, but work is needed. In terms of time, hard effort, and even money, there will also be a lot of investment without profit over a period.
But keep at it, and you will notice how the results of your effort will gradually start to show and you will think that it was all worth it. 
#7. Watch films or plays
By just snuggling on your sofa on a movie night, you may learn a lot about acting! Study your favourite films to acquire essential acting skills from your favourite actors and actresses – such as character development, physicality, diction, and reacting. Watching plays is another wonderful technique to study actors and actresses on the stage. Add all you see to it and absorb everything that there is to learn.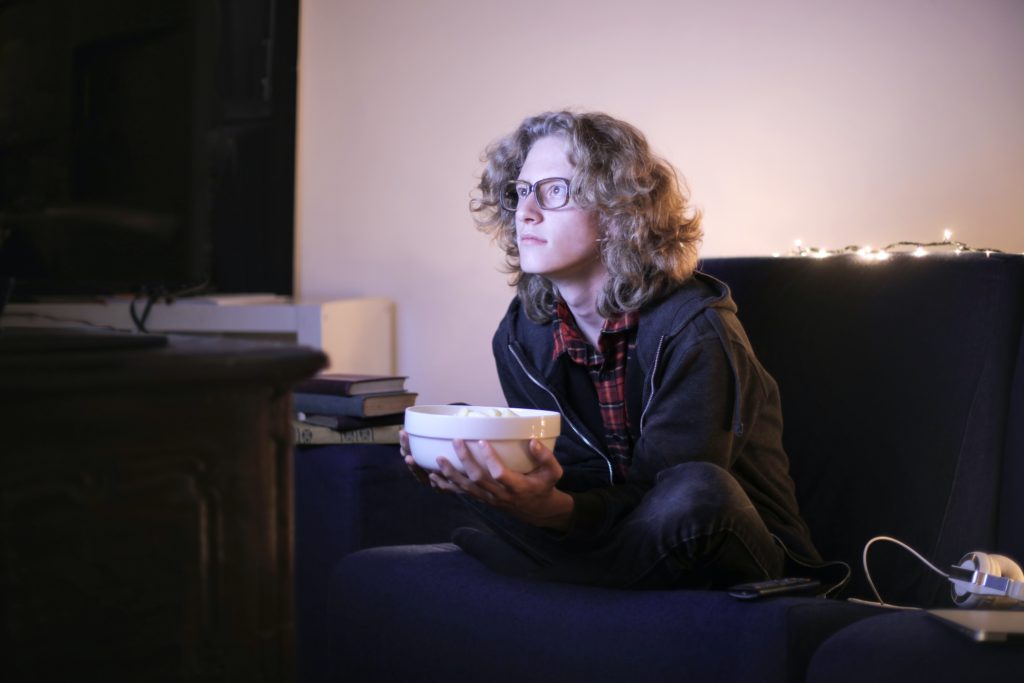 #8. Join an acting class 
The easy solution to becoming an actor with no acting experience is to gain some experience. And that can be done by learning acting. Therefore, you must join an acting class and learn the basics of acting. 
Commit for at least six months to the acting class you wish to join, allow yourself the opportunity to warm up. Then continue, if you love it. It is advised that you take lessons in other areas after completing your first session to determine if you are interested in another form of acting 


Learn acting online with Manoj Bajpayee
Sure, you will be able to become an actor with no acting experience but nothing compares to learning the basics of acting from one of the most renowned actors in Bollywood, Manoj Bajpayee. Do not let this tremendous opportunity slip away. Learn acting from the talented Manoj Bajpayee.

Subscribe to Manoj Bajpayee's online acting course now!

Unlock Learning!